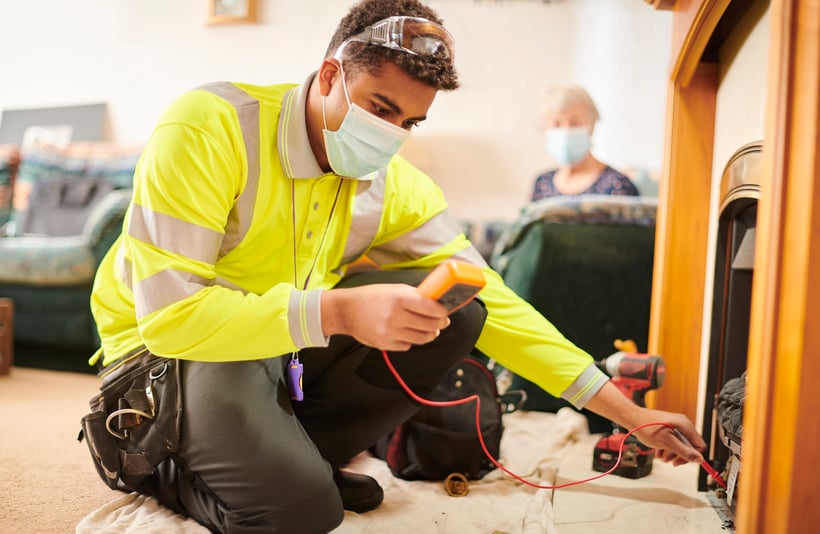 To create and maintain the ideal environment for retirement and aged care facilities, regular maintenance is required. With proper retirement and aged care facility maintenance, your property will benefit in a number of ways.
Why you need retirement village and nursing home maintenance
Retirement and aged care facility maintenance is required for a number of reasons. First, it helps maintain a safe and healthy environment for residents and staff, ensuring that the property remains in good shape and doesn't present any hazards. In addition, maintenance helps preserve the appearance of retirement villages and other facilities, which is crucial for impressing new prospective residents and their families.
With good nursing home and retirement village maintenance, you'll be able to maximise the longevity of your property, maintain compliance with all regulations and industry standards, and attract new residents to grow your community.
The complete maintenance checklist
If you're not sure how to approach retirement and aged care facility maintenance, the following is a complete checklist to make sure every area is covered.
Garden areas
Garden areas of the property should appear neat and appealing to current and potential residents. A nice-looking garden area can mean the difference between a pleasant and unpleasant environment. Garden area maintenance will involve tasks such as mowing and edging, along with trimming, weeding, pruning, and cleaning up leaves.
Exterior
The exterior of your facilities should also be in consistently good shape. You should act quickly to seal any cracks that may form on a building's exterior, which might otherwise worsen and make the interior vulnerable to damage due to weather and general wear. Additionally, you should have the exterior painted as needed to keep the property looking its best while adding further protection against the elements.
Interior
Your property's interior will also require sufficient upkeep. Again, cracks that form in the walls, floors, or ceiling may put facilities at risk of serious wear. They can even put residents and staff in harm's way. Keeping the interior consistently clean is also critical for maintaining a sanitary environment. In addition, you may need to paint the walls and other interior surfaces. This will refresh their appearance and add a protective layer for underlying construction.
Plumbing and fixtures
All sinks, toilets, and other fixtures and plumbing systems must be in good shape and well-maintained. Otherwise, you could face leaks and generally unsanitary and unsafe conditions due to faulty plumbing and worn piping, among other issues.
Electrical
Retirement and aged care facility maintenance will also entail maintaining electrical systems. To keep facilities safe, you must have proper wiring for all electrical systems. You'll also need to replace light bulbs and light fixtures as needed to ensure interiors and exteriors have adequate light. Without proper lighting, staff and residents will be at risk due to poor visibility. Energy-efficient lighting systems can help make sure every area benefits from proper lighting while helping to reduce energy costs.
Get the maintenance you need for retirement villages and nursing homes
With all of these aspects in mind, you can make sure your facility has the proper care through the right maintenance services. The key to getting everything you need is to work with the right retirement and aged care facility maintenance provider. A reliable company will ensure every part of your property is covered and develop a comprehensive maintenance plan that keeps your facility's environment safe, healthy, and generally appealing.
A good company will also provide preventative maintenance that identifies and addresses issues before they have the chance to worsen over time. This will also help you save money by reducing the need for costly and time-consuming emergency maintenance.
Find out how First Response can help maintain your retirement village or aged care facilities. Book a free site assessment with us today.