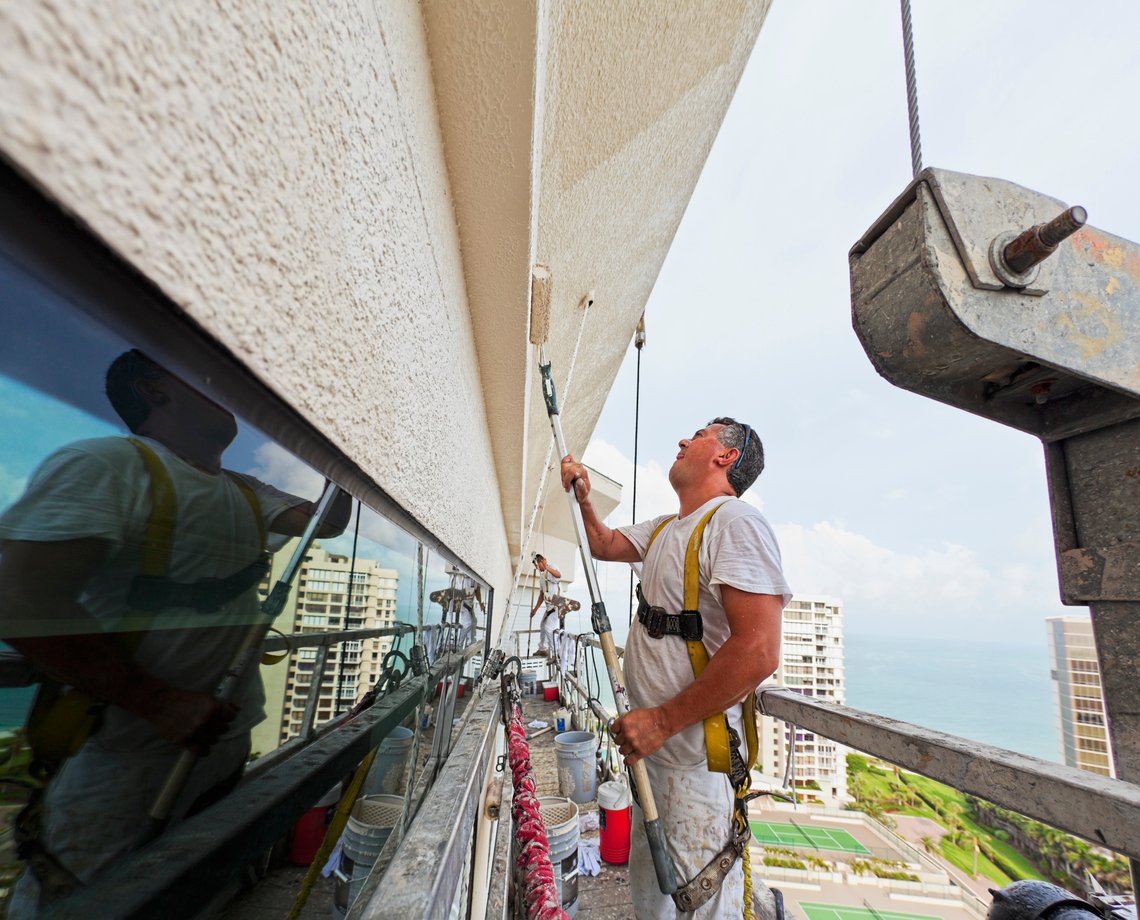 If you're in need of hospitals and health care maintenance painting, you need to find the right solution based on your facilities' unique requirements. Every painting solution will be different depending on the location, making it important to determine what you specifically need. To help you select the right solution, the following are some considerations when looking for hospitals and health care maintenance painting services.
1. The areas that need painting
The first items to consider are the areas that require painting. Do you require interior and exterior painting? Do you need to paint an area with a high-traffic space with many people travelling through it? Is the area hard to reach or easily accessed by painters? Is the space small with minimal resource requirements? Alternatively, is it a larger space that will take days or even weeks to cover?
Think about what your areas require and how teams will paint them. This will help maintenance painting providers determine how best to approach the job. They'll be able to figure out what equipment they'll need, along with how to distribute work to each employee based on the scope of the project.
2. The types of paint needed
Depending on your space's requirements, you'll need the right paint to complete the job. In hospitals and health care facilities, you'll need to make sure the paint you use doesn't present any health risks. Additionally, you may want to use sustainable options that help maintain a healthy environment.
Some potential paints you might use for hospitals and health care maintenance include eco-friendly paints with low or no volatile organic compounds (VOCs). For example, acrylic latex paints are water-based and include a lower level of VOCs compared to solvent-based paints. You may also want to use zero-VOC paint if you're painting a larger space like an entire hospital wing. This will prevent lingering odours from leaking into other areas of the facility.
The right provider will help you choose the right paint based on your facility's needs.
3. Choosing the right contractor
With the help of hospitals and health care maintenance contracts, you'll be able to benefit from high-quality paint jobs and other tasks that maintain your facilities. The right contractor will let you know what requires repairs or repainting years ahead of time while staying within your available budget.
A reliable maintenance provider can send reminders regarding upcoming maintenance painting services. They can also employ the same teams who know the ins and outs of your facilities. Another benefit of working with the right contractor is good communication, as you'll be able to keep in touch with them long after they win your contract.
The best providers also practise consistent transparency. For instance, when renewing your contract, a truly transparent provider won't increase their prices by huge amounts. This is because the company should have sufficiently maintained your property, which makes their job easier to do while saving money in the process.
Take some time to research the right contractor and narrow down your selection to a few different ones. From there, you can reach out to and compare each provider to better determine which is ideal for your facility.
Secure the services you need for hospitals and health care maintenance painting
Each of these considerations can help you make the right choice when in the market for painting services. You'll be able to determine what your facility requires, along with which provider can complete the project based on your specifications.
At First Response, we have plenty of experience in hospital and health care facility painting maintenance, along with many other maintenance tasks. To learn more about what we can do for your facilities, book a free site assessment today.